Imprint
Fairvital online Shop
Fairvital B.V.
Eurode Park 1-39, NL-6461 KB Kerkrade
Legal form: Besloten vennootschap
Representative shareholder: Manju B.V.
Registration court: Kamer von Koophandel Zuid-Limburg
Commercial Register Number: 14087142
VAT identification numbers:
NL815372103B01
DE246819800
FR10813883899
IT00196229991
PL5263152365
ESN0030810F
CZ683817988
GB273324707
Platform of the EU Commission for online settlement of dispute: https://ec.europa.eu/consumers/odr
We are neither obliged nor willing to participate in a dispute resolution procedure before a consumer arbitration board.
Member of the initiative "Fairness in trade".
Further information: http://www.fairness-im-handel.de
Bank accounts:
(D) Volksbank Mittelhessen
IBAN:DE10 5139 0000 0006 5091 77
BIC: VBMHDE5FXXX
(CH) Raiffeisenbank 9001 St. Gallen
IBAN: CH66 8080 8003 9020 94061
BIC: RAIFCH22XXX
(A) Oberbank
IBAN: AT64 1500 0003 5107 9207
BIC: OBKLAT2LXXX
You can reach us 24/7!
international toll-free 00800-11 77 99 33
toll-free from Germany 0800-11 77 993
toll-free from Great Britain 0800-27 92 889
toll-free from France 0800-94 16 98
toll-free from Spain 800-60 05 47
toll-free from Italy 800-14 69 64
Fax: 00800-11 77 99 11 toll-free from Germany, Austria, Switzerland
Fax: +31-20 718 37 27

E-Mail: info@fairvital.com, Internet: www.fairvital.com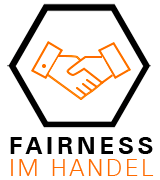 Member of the initiative "Fairness in trade".
Information about the initiative: fairness-im-handel.de
Technical implementation and hosting:
coretress GmbH
Moltkestr. 99
50674 Köln